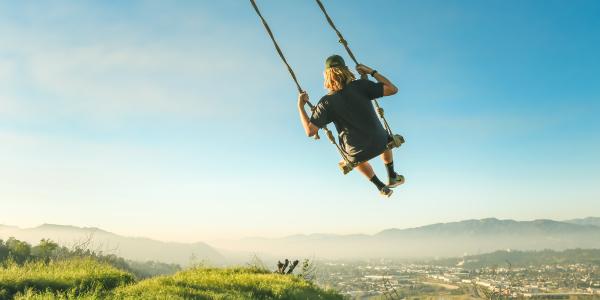 Post, Play, & Print Crossword Puzzles for Free!
Play or print puzzles for free, no account required. You can solve online on your phone, tablet, laptop, or desktop. Or print them from the browser and do them the old-fashioned way. You can even solve the crossword using a screenreader. It's an accessible playground!
If you're here to post puzzles, signing up is free, easy, and secure. And posting your puzzles is a cinch once you have your account. You can upload your crossword in four common formats including Across Lite Puz and Crossword Compiler XML.
Proudly Humane
From its inception, CrosswordPlayground has been committed to the tenets of Humane Technology. In a nutshell, we don't want to get you addicted or manipulate you in any way. How is this commitment reflected in the website?
Crossword puzzles are never ranked or rated.
Crossword authors are never ranked or rated.
There are no comments because we know how that goes.
We never recommend puzzles.
There is no infinite scroll. We use real pagers.
There are no notifications.
We don't serve personalized ads.
We respectfully track using Fathom Analytics as described on our privacy page.
If you're here to play, you get to make your own decisions. You are forced to navigate the site with more intention. If you're here to post crosswords, you won't feel the constant temptation to see if your puzzles have gotten any new "likes" or "shares" or whatever. Remember, this the playground. Sometimes it's more fun if we don't keep score.
Proudly Open Source
This website is built on the Open Source Drupal CMS. All of the special functionality related to crossword puzzles is handled using the Drupal Crossword module, which CrosswordPlayground contributed to the community.
Contributing our code to the Open Source community has allowed other sites to benefit from our work. But in Open Source, you get what you give: we have benefited as community members have reported bugs and made suggestions for new features. We also rely on the Drupal.org automated testing framework to make sure that the code is secure and bug-free. Finally, by contributing the Crossword module, we bask in the warming coverage of the Drupal Security Team.